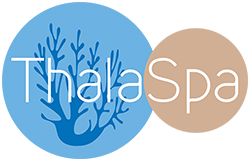  
Slimming body plast
Remineralization - Slimness
Texture: powder
Recommended for all types of skin
Provides trace elements and minerals
Activates the microcirculation
Slimming action
Helps firming up the skin

Included in the protocol of a complete slimming care, this shaping modeling mask contains natural polymers based on alginate, which comes from algae.

Once rehydrated, the paste's texture, soft and unctuous, is perfectly adapted for an application over the entire body. 

 
Actives
Originally from Amazonia, the guarana was traditionally cultivated by native Guarani Amerindians, which regarded it as a holy plant. Its seeds have a high caffeine and theobromine content. This two molecules stimulate one of the initiating factors responsible for the release of fats.

Laminaria digitata is a large brown to olive green seaweed that can measure up to 6 meters long.
The laminaria are present in the cold seas from the lower tide zone.
The laminaria concentrate a large quantity of minerals and trace elements with an exceptional concentration.

The field horsetail is plant which origin goes back to Palaeozoic Era, rich in silica: antiseptic, detoxifying, tonic, immunostimulant, remineralizing and anti-degenerative.

Used in massage oil for its invigorating properties, rosemary essential oil is also well-known for its protective and antioxidant virtues.
Directions for use
Ratio powder / water : 1/3
(With 100g of powder, mix 300ml of water, you get 400g of dough)

Mix briskly to obtain an homogeneous paste.
Apply directly to the skin all over the body or on a targeted area.
The mask jellifies within approximately 8 min.
For single use, the Slimming body plast is applied for a period of twenty minutes.
Ingredients
DIATOMACEOUS EARTH, KAOLIN, ALGIN, CALCIUM SULFATE, TETRASODIUM PYROPHOSPHATE, LAMINARIA DIGITATA POWDER, PAULLINIA CUPANA SEED POWDER, EQUISETUM ARVENSE EXTRACT, CI 77289, MALTODEXTRIN, ROSMARINUS OFFICINALIS STEM OIL