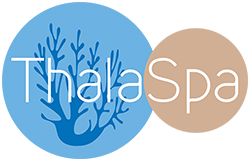  
Algae gel
Remineralization - Reshaping
Texture: wrapping gel
Recommended for all types of skin
Provides trace elements and minerals
Remineralizes the epidermis
Helps firm the skin
Mainly composed of laminaria algae, our formula has a unique richness of minerals and trace elements which play essential roles for our metabolism.
Soft and unctuous, the paste's texture is perfectly adapted for an application over the entire body.
Actives
Laminaria digitata is a large brown to olive green sea-weed that can measure up to 6 meters long.
The laminaria are present in the cold seas from the lower tide zone.
The laminaria concentrate a large quantity of minerals and trace elements with an exceptional concentration.
Remineralizing and invigorating, this alga helps eliminate toxins and purify the epidermis.
Directions for use
For single use, the algae gel is applied directly in contact with the skin, ideally at a temperature of between 37 ° and 41 ° C, for a period of twenty minutes maximum. Once the paste is applied to the skin, the body is wrapped with a protective sheet and sometimes with a warming blanket, which will maintain the application temperature in order to boost the absorption of active ingredients.
After the treatment, the person takes a shower and takes a rest period.
Ingredients
AQUA, ALGIN, LAMINARIA DIGITATA EXTRACT, SORBITOL, PHENOXYETHANOL, ETHYLHEXYLGLYCERIN, TOCOPHEROL