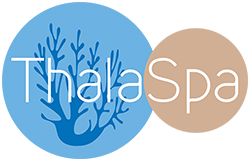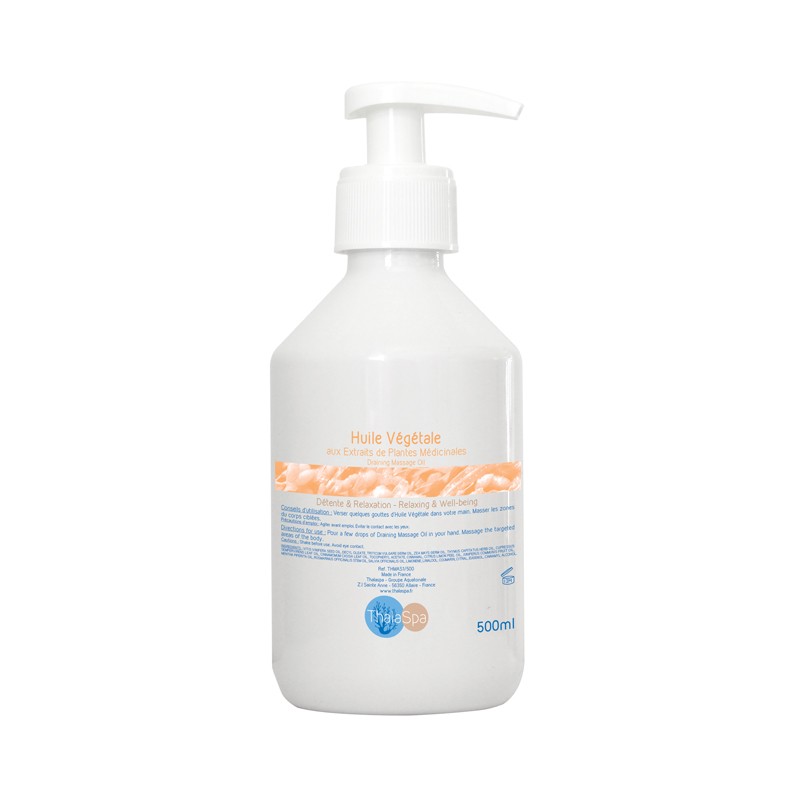  
Draining massage oil
Soften - Nourish - Relax
Texture : oil
Recommended for normal skins
Massage duration : long
Softens and tones up
Nourishes the epidermis
Improves skin elasticity

For more than 5,000 years, humanity has been using medicinal plants. Nowadays phytotherapy offers tratment solutions with plants. Phototherapy is an alternative and additional solution to conventional medicine, its efficacy is more and more recognized

A medicinal plant is a plant used for benefits if offers for human health.

We have produced a complex of 8 essential oils with complementary features and a richness beyond compare for a 100% natural care, free from preservatives.

 
Actives
Dark green coloured, it contains a high level of omega 6 and of powerful antioxidants, which makes this oil an ideal product to fight against free radicals and cellular ageing.
Not greasy, it penetrates easily the skin, which makes it a perfect massage oil. It has emollient and regenerating properties.

This thick oil which is obtained by wheat germs cold pressing releases a soft and pleasant fragrance of cereal.
Rich in omega 6, it is also an essential source of vitamin E (known for preventing cellular aging). Deeply nourishing and protective, it is particularly well suited for lipid-deficient and dry skins.

Tonic and purifying, the lemon essential oil releases a fine and fruity fragrance.

Cypress essential oil has invigorating properties that boost blood circulation.

Peppermint, tonic and stimulant oil refreshes body and soul.

The white thyme essential oil is well known for its purifying and soothing properties.

The garden sage essential oil is famous for its anti-infective properties that are useful in many cares for skin problems, especially for its healing virtues.

Known for its brain stimulating action, the rosemary essential oil is recognized for revitalizing the skin.

The juniper berries essential oil is well-known for its anti-inflammatory properties, it is used to treat different skin infections.
Directions for use
Combined with the massage technique of your choice, our oil is ideal for affusion or dry care.
Not suitable for pregnant or lactating women.
Ingredients
VITIS VINIFERA SEED OIL, DECYL OLEATE, TRITICUM VULGARE GERM OIL, ZEA MAYS GERM OIL, THYMUS CAPITATUS HERB OIL, CUPRESSUS SEMPERVIRENS LEAF OIL, CINNAMOMUM CASSIA LEAF OIL, TOCOPHERYL ACETATE, CINNAMAL, CITRUS LIMON PEEL OIL, JUNIPERUS COMMUNIS FRUIT OIL, MENTHA PIPERITA OIL, ROSMARINUS OFFICINALIS STEM OIL, SALVIA OFFICINALIS OIL, LIMONENE, LINALOOL, COUMARIN, CITRAL, EUGENOL, CINNAMYL ALCOHOL