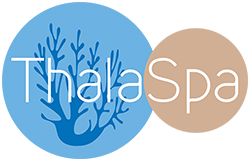  
Exfoliating marine salts
Exfoliate - Soften - Nourish
Texture: Scrub to mix (powder)
Recommended for all skin types
Custom Exfoliation
Mechanical exfoliating action on body epidermis
Stimulates skin's functions by optimizing cells regeneration
Delivers skin from dead skin cells
Tones-up the epidermis, skin's complexion looks more uniform
It is a powder product; the beautician can adjust the blend and the exfoliating action to customer's skin type.
Actives
Sea salt is a natural exfoliant for the skin.
It contains countless minerals that are healthy and excellent for the skin, salt contains potassium, iodine, calcium, iron, and zinc.
Confidential document - For informational purposes only


Laminaria digitata is a large brown to olive green seaweed that can measure up to 6 meters long.
The laminaria are present in the cold seas from the lower tide zone.
The laminaria concentrate a large quantity of minerals and trace elements with an exceptional concentration.
The aqueous concentrate of the laminaria is a strong remineralizing which brings the benefits of marine environment to the body.
Directions for use
The exfoliating marine salts can be used in bathwater, or mixed with our massage oils Thalaspa
For a body care, mix in a bowl 50 g of exfoliating sea salts with 30 ml of massage oil of yourchoice (sweet almond oil, vegetable oil, affusion massage oil)
Then, apply to a slightly dump skin, massage manually or using a massage glove with circular mo-tions, then rinse thoroughly with water.
Ingredients
MARIS SAL, LAMINARIA DIGITATA POWDER, PARFUM, CI 77289, BENZYL SALICYLATE.