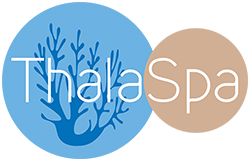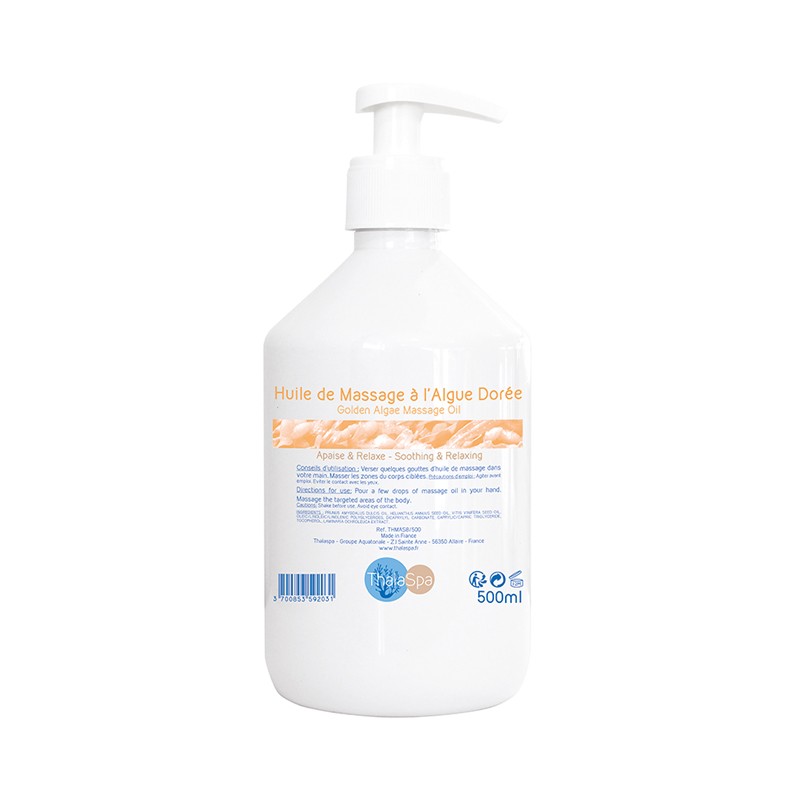  
Golden Algae Massage Oil
SOFTEN - NOURISH - SOOTHE
Texture : oil
Massage duration : long
Softens and relaxes
Nourishes the epidermis
Slows down the skin aging process
This long massage oil (with no mineral oil) combines the softness and smoothness of three vegetable oils and the golden algae. This algae soothes skins from inflammations. Our formula is also rich in Vitamin E, which is a natural antioxydant that reduces the skin aging process. A Land-Sea care, soothing and nourishing, ideal for body massages. A pure moment of well-being for your customers.
Actives
The golden algae protects from skin aging process by strengthening the epidermal hydrolipidic barrier. Moreover, it has an important soothing effect by reducing the epidermal inflammatory mediators. It also increases skin hydration* and limits the natural vaporisation of water through the dermis and epidermis.
Sweet almond oil, rich in oleic acid, has long been known for its dermatological properties. It contains vitamin D which promotes cellular repair. The sweet almond oil generously nourishes, softens and tones the skin. It is also known for helping prevent stretch marks. Emollient, it eases skin problems (eczemas, sunburn, itching, burns ...).
Refreshing and relaxing, the grape seed oil is also rich in Vitamin E and Omega-6 that protect skin from dehydration.
Rich in Omega-9 and Vitamin E, the sunflower oil is very nourishing, protective and softening
Directions for use
Apply the Golden Algae Massage Oil on a clean and dry skin and massage gently. The massage helps relax and relieve tensions.
Ingredients
PRUNUS AMYGDALUS DULCIS OIL, HELIANTHUS ANNUUS SEED OIL, VITIS VINIFERA SEED OIL, OLEIC/LINOLEIC/LINOLENIC POLYGLYCERIDES, DICAPRYLYL CARBONATE, CAPRYLIC/CAPRIC TRIGLYCERIDE, TOCOPHEROL, LAMINARIA OCHROLEUCA EXTRACT.