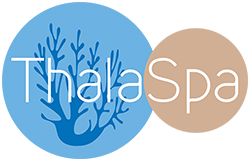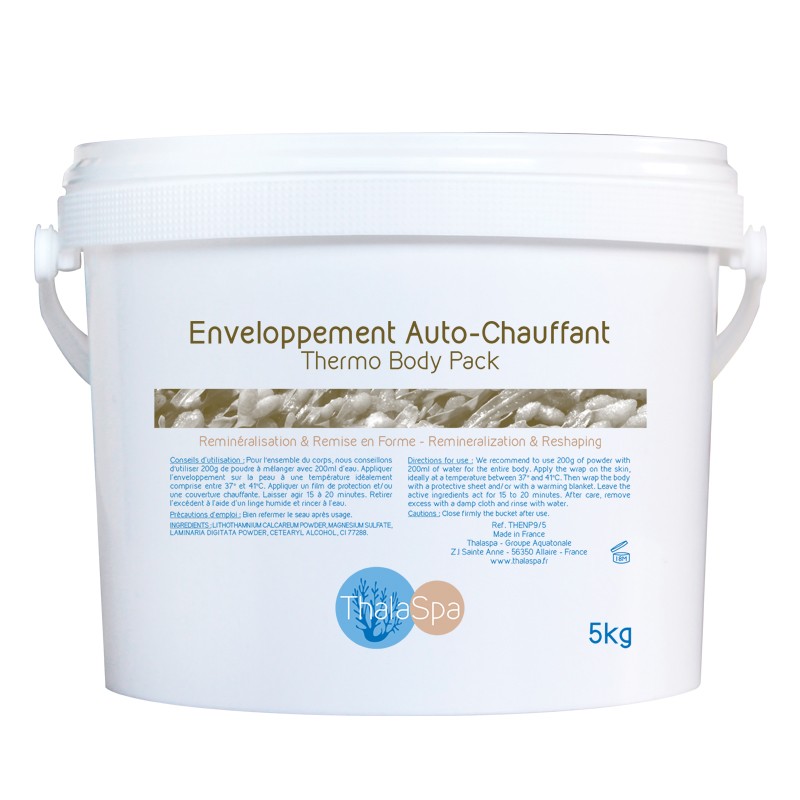  
Thermo body pack
Remineralization
Texture : powder
Recommended for all types ok skin
Provides trace elements and minerals
Remineralizes the epidermis
Mainly composed of Epsom salt (magnesium sulphate), as well as sea clay and laminaria algae, our formula has a unique richness of minerals and trace elements which play essential roles for our metabolism.

Once rehydrated, the paste's texture, soft and unctuous, is perfectly adapted for an application over the entire body.
Actives
Laminaria digitata is a large brown to olive green seaweed that can measure up to 6 meters long.
The laminaria are present in the cold seas from the lower tide zone.
The laminaria concentrate a large quantity of minerals and trace elements with an exceptional concentration.
It is rich in trace elements and iodine, which have a relaxing and remineralizing action.

The magnesium sulphate known as Epsom salt, soothes, relaxes the muscles and articulations, eases cramps and muscle contractures.
Directions for use
Ratio powder / water : 1/1
(With 100g of powder, mix 75ml of water, you get 175g of dough)

For single use, the Thermo body pack is applied rehydrated directly in contact with the skin.
Mix briskly to obtain an homogeneous paste
Apply a thick layer directly to the skin all over the body or on a targeted area
Cover in plastic film and / or with an heating blanket
Leave to work in for 15 to 20 minutes
Remove the paste with a warm towel or rinse in the shower
Ingredients
LITHOTHAMNIUM CALCAREUM POWDER, MAGNESIUM SULFATE, LAMINARIA DIGITATA POWDER, CETEARYL ALCOHOL, CI 77288