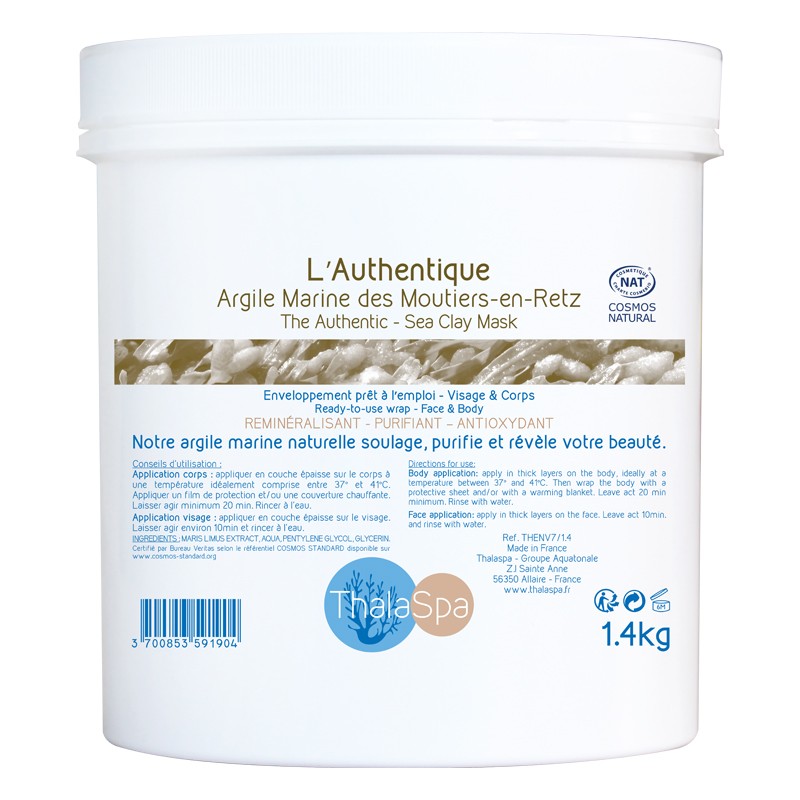  
copy of Tonimarine - Sea clay mask
Remineralization - Joint comfort
Texture: paste
Recommended for all types of skin
Provides trace elements and minerals
Remineralizes the epidermis
Eases and prevents joint pains
Helps to firm up the skin
 
Mainly composed of sea clay, our formula has a unique richness of minerals and trace elements which play essential roles for our metabolism.

Soft and unctuous, the paste's texture is perfectly adapted for an application over the entire body.

Our special formula offers the highest content of minerals on the market, which guaranties total effectiveness.