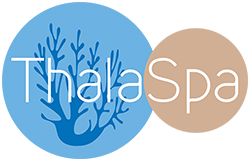  
Slim & shape body cream
Firming - Slimming - Draining
Texture : creamy cream
Recommended for all types of skins
Stimulates drainage
Promotes the release of fats
Improves skin firmness
Anti-cellulite

Mainly composed of caffeine, brown algae and innovative active containing Maca polyphenols, our unique formula is enriched in active ingredients performing on several fields : stimulating drainage, improving skin firmness, boost-up fats' release, stimulating the synthesis and protection of the dermal matrix essential components.

Soft and unctuous, the Slim and shape body cream is perfectly suited for an application all over the body.
Actives
Caffeine is a methylxanthine common in many foods like coffee or guarana beans, tea, coffee, Mate… and increasingly used in cosmetics because it increases the lipolysis process, a deliverer of glycerol and fat acid, which are elements that constitute a power supply for muscles.

Laminaria digitata is a large brown to olive green seaweed that can measure up to 6 meters long. The laminaria are present in the cold seas from the lower tide zone.
The laminaria algae concentrate a large quantity of minerals and trace elements with an exceptional concentration.

Famous example from antiquity, sweet almond oil comes from the almond tree, a fruit tree characterised by its pink and white flowers.
Sweet almond oil, rich in oleic acid, has long been known for its dermatological properties. It contains vitamin D which promotes cellular repair.
The sweet almond oil generously nourishes, softens and tones the skin. It is also known for helping prevent stretch marks.
Emollient, it eases skin problems (eczemas, sunburn, itching, burns ...).

Well-known for its fortifying and purifying properties, cinnamon essential oil is also known for its antifungal and antiviral properties.

3-in-1 plant active ingredient :
Slimming, draining, and firming action.
Comes from a Peruvian plant: the Maca, the active ingredient is obtained from dry plant thanks to an environmentally friendly extraction process.
Directions for use
Apply the Shaping cream morning and night.
A tonic massage leads to better results.

Not suitable for pregnant or lactating women.
Ingredients
AQUA, CAPRYLIC/CAPRIC TRIGLYCERIDE, PRUNUS AMYGDALUS DULCIS OIL, DECYL OLEATE, CETEARYL ALCOHOL, GLYCERYL STEARATE, ISOPROPYL PALMITATE, PROPANEDIOL, CETEARETH-12, OCTYLDODECANOL, CAFFEINE, CYCLODEXTRIN, LAMINARIA DIGITATA EXTRACT, PHENOXYETHANOL, HEDERA HELIX LEAF EXTRACT, PROPYLENE GLYCOL, SODIUM CETEARYL SULFATE, SODIUM LAURYL SULFATE, CINNAMOMUM CASSIA LEAF OIL, CINNAMAL, LACTIC ACID, ETHYLHEXYLGLYCERIN, LEPIDIUM MEYENII EXTRACT, COUMARIN, CINNAMYL ALCOHOL, EUGENOL, TOCOPHEROL