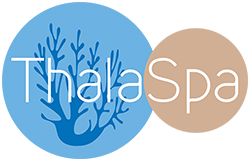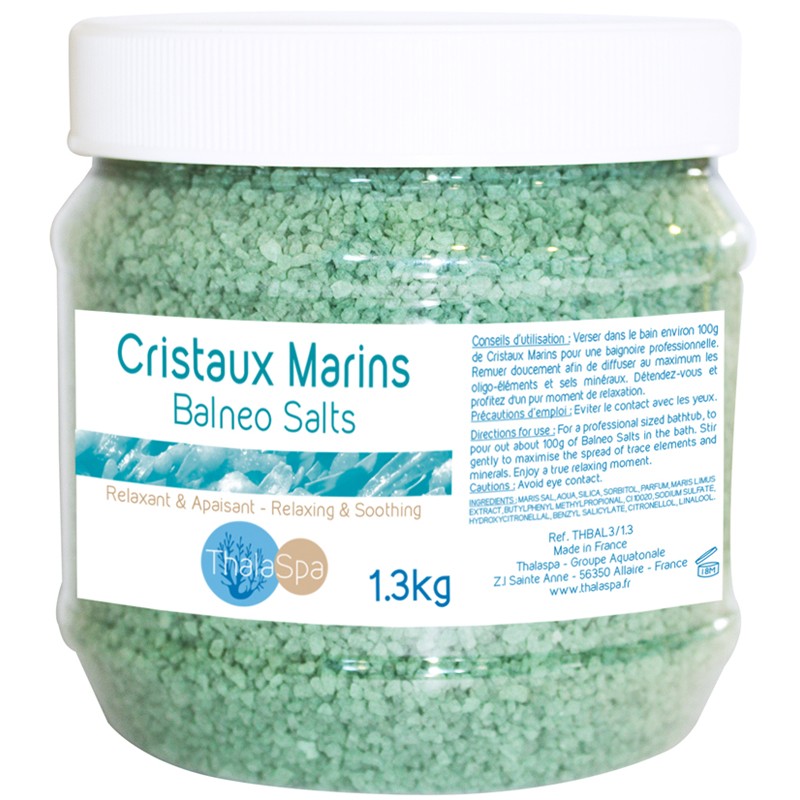  
Balneo Salts
Remineralize - Relax - Soften
Texture: dissolving bath salts
Recommended for all skin types
Relaxing
Stimulates blood circulation
Improves skin elasticity
This formula is rich in active ingredients thanks to the hyper concentrated extract of laminaria alga and lithothamnium.
Balneo Salts is perfect for fighting tiredness.
It comes in the form of powder to be dropped in the bath.


Avoid activating tub nozzles, or prefer the use of a single bathtub. Marine crystals may leave some residue at the end of the bath
Actives
Sea salt contains countless minerals that are healthy and excellent for the skin, salt contains potassium, iodine, calcium, iron, and zinc.

Formed over a millions of years, this clay deposit, rich in seawater, is particularly enriched in minerals and trace elements. It is an ideal mineral resource.
Soft to the touch thanks to its extra fine composition, the sea clay is harvested and filtered in order to extract sandy or fossilized particles.
Our 100% environmentally responsible clay comes from a natural extraction area in line with our sustainable development policy.

Sorbitol is an active moisturizer of vegetable origin
Directions for use
For a professional sized bathtub, diffuse about 100 g of balnéo salts in the bath.
Stir gently to maximise the spread of trace elements and minerals.
Enjoy a true relaxing moment.
Ingredients
MARIS SAL, AQUA, SILICA, SORBITOL, PARFUM, MARIS LIMUS EXTRACT, CI 10020, SODIUM SULFATE, BENZYL SALICYLATE, CITRONELLOL, LINALOOL.