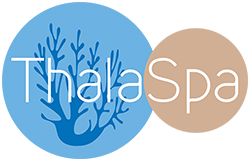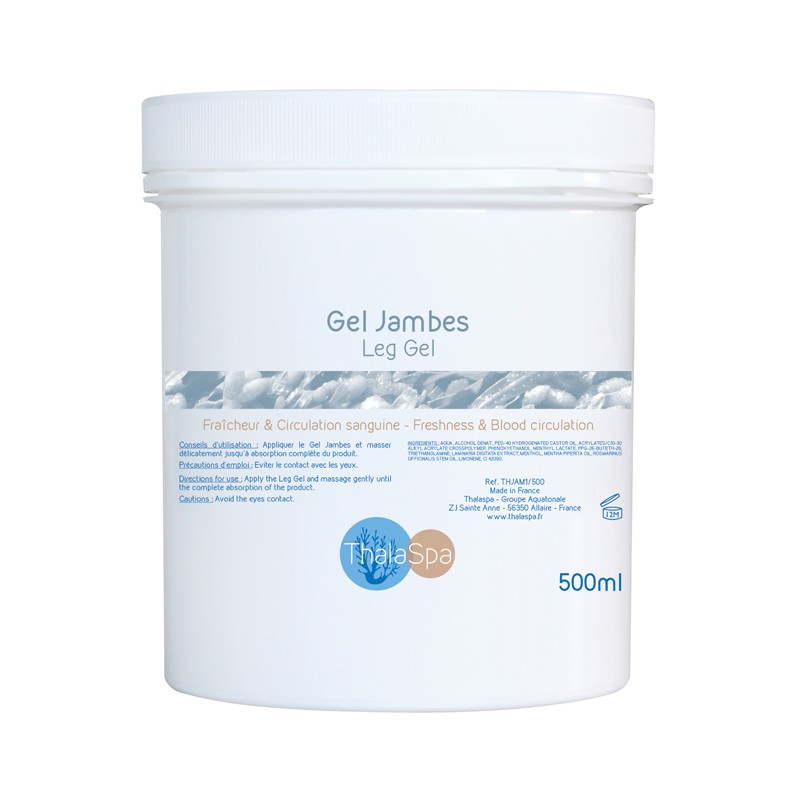  
Leg gel
Refresh - Legs well-being - Galvanise
Texture : Aqueous gel
Recommended for normal skins
Refreshes
Eases legs discomfort

Heat or prolonged stand-up position lead to legs fatigue. To give them back their lightness, the active ingredients work in synergy :
- Menthol delivers a cooling sensation and comforts immediately.
- Rosemary and mint essential oils have regulating properties and provide a great feeling of well-being.
- The brown algae complex, rich in trace elements, galvanizes the legs.
Heating sensations vanish to move on to comfort of light legs.
Actives
Extract from Mentha Arvensis essential oil, the menthol is used for its strong refreshing action as well as for its decongestant and soothing properties.
Refreshing, « icy » effect: the Menthol is the component that provides the characteristic « refreshing » effect of mint. It works by stimulating skin receptors, which are reacting to cold, thus recreating a sensation of freshness.

Laminaria digitata is a large brown to olive green seaweed that can measure up to 6 meters long.
The laminaria are present in the cold seas from the lower tide zone.
The laminaria algae concentrate a large quantity of minerals and trace elements with an exceptional concentration.
Remineralizing and invigorating, this alga helps eliminate toxins and purify the epidermis.
Its hydrophilic properties ensure a good skin hydration. Thanks to the protective film covering the surface of the skin, it works as a protective agent against external.

Made from menthol, it provides a true cooling sensation. This « refreshing » sensation has been tested and its efficacy has been proven.

Rosemary essential oil is recommended to treat cramps and sore muscles, as well as to prepare muscles to physical effort.
It is also used for massage to treat circulatory troubles and rheumatism.

Mint is one of the most famous medicinal plants from the Lamiaceae family. Mint essential oil is used for its refreshing, purifying and invigorating properties.
Directions for use
Apply a small amount of gel on each leg, from ankle to thigh.
Recommendation : this product is not recommended to pregnant women.

Not suitable for pregnant or lactating women.
Ingredients
AQUA, ALCOHOL DENAT., PEG-40 HYDROGENATED CASTOR OIL, ACRYLATES/C10-30 ALKYL ACRYLATE CROSSPOLYMER, PHENOXYETHANOL, MENTHYL LACTATE, PPG-26-BUTETH-26, TRIETHANOLAMINE, LAMINARIA DIGITATA EXTRACT, MENTHOL, MENTHA PIPERITA OIL, ROSMARINUS OFFICINALIS STEM OIL, LIMONENE, CITRAL, LINALOOL, CI 42090