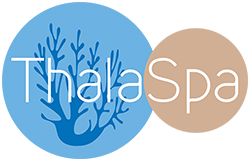  
Reviving herbal modeling cream
Soften - Nourish - Relax
Texture : creamy, non-greasy cream
Recommended for normal skins
Massage duration : moderate
Softens and tones up
Nourishes the epidermis
Improves skin elasticity

For more than 5,000 years, humanity has been using medicinal plants. Nowadays phytotherapy offers solutions for treating with plants. Phototherapy is an alternative and additional solution to conventional medicine, and whose efficacy has been increasingly recognized.

A medicinal plant is a plant used for its beneficial properties for human health.
We have produced a complex of essential oils, which has complementary properties and a richness beyond compare for a 100% natural care, free from preservatives.
Actives
Famous example from antiquity, sweet almond oil comes from the almond tree, a fruit tree characterised by its pink and white flowers.
Sweet almond oil, rich in oleic acid, has long been known for its dermatological properties. It contains vitamin D which promotes cellular repair.
The sweet almond oil generously nourishes, softens and tones the skin. It is also known for helping prevent stretch marks.
Emollient, it eases skin problems (eczemas, sunburn, itching, burns ...).

Laminaria digitata is a large brown to olive green seaweed that can measure up to 6 meters long.
The laminaria are present in the cold seas from the lower tide zone.
The laminaria concentrate a large quantity of minerals and trace elements with an exceptional concentration.
The laminar water-based concentrate is a strong remineralizer which provides organism with th benefits of the marine environment.

The grapefruit essential oil, refreshing and relaxing, it eases muscular pains.

Refreshing and antiseptic, the eucalyptus essential oil facilitates breathing.
Directions for use
Combined with the massage technique of your choice, our balm is ideal for professional cares.
Not suitable for pregnant or lactating women.
Ingredients
AQUA, PRUNUS AMYGDALUS DULCIS OIL, GLYCERIN, DICAPRYLYL CARBONATE, C10-18 TRIGLYCERIDES, CETYL ALCOHOL, HYDROGENATED POLYDECENE, PEG-2 STEARATE, STEARYL ALCOHOL, HYDROGENATED COCONUT OIL, CETEARETH-25, CITRUS PARADISI M. PEEL OIL EXPRESSED, LIMONENE, LAMINARIA DIGITATA EXTRACT, PHENOXYETHANOL, EUCALYPTUS GLOBULUS LEAF OIL, XANTHAN GUM, SODIUM STEARATE, ETHYLHEXYLGLYCERIN, LACTIC ACID, LINALOOL, TOCOPHEROL, CITRAL