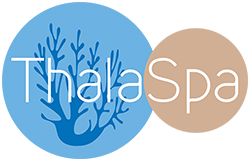  
Purifying salt glow
Exfoliate - Soften - Nourrish
Texture: oily scrub
Recommended for normal to dry skin
Mechanical exfoliating action on body epidermis
Stimulates skin's functions by optimizing cells regeneration
Delivers skin from dead skin cells
Tones-up the epidermis, skin's complexion looks more uniform
Thanks to oily texture, the Purifying Salt Glow removes skin flakes to improve dry and very dry skin types, making the skin very soft.
Wait for the sea salt and sugar crystals to melt for a soft exfoliation and allow your skin to have a glowing complexion.
Actives
Beeswax is a 100% natural product. Thanks to its high content in vitamin A, it leaves a protective film on the skin against external aggressions (cold, sun, wind, pollution). It as nourishing and repairing virtues in case of inflammation, burns or contusions.
Suitable for all skin types.


Famous example from antiquity, sweet almond oil comes from the almond tree, a fruit tree characterised by its pink and white flowers.
Sweet almond oil, rich in oleic acid, has long been known for its dermatological properties. It contains vitamin D which promotes cellular repair.
The sweet almond oil generously nourishes, softens and tones the skin. It is also known for helping prevent stretch marks.
Emollient, it eases skin problems (eczemas, sunburn, itching, burns ...).

Sea salt is a natural exfoliant for the skin.
It contains countless minerals that are healthy and excellent for the skin, salt contains potassium, iodine, calcium, iron, and zinc.
Directions for use
Apply to a slightly dump skin, massage manually or using a massage glove with circular motions, then rinse thoroughly with water.
Ingredients
SEA SALT, GLYCERIN, PEG-7 GLYCERYL COCOATE, AQUA, CETEARETH-30, CERA ALBA, CANOLA OIL, PRUNUS AMYGDALUS DULCIS OIL, HELIANTHUS ANNUUS SEED OIL, PROPYLENE GLYCOL, PHENOXYETHANOL, PARFUM, CAMELLIA SINENSIS LEAF EXTRACT, TILIA CORDATA FLOWER EXTRACT, CITRUS LIMON PEEL OIL, LIMONENE, TOCOPHERYL ACETATE, ETHYLHEXYLGLYCERIN, LINALOOL, CITRONELLOL, CITRAL, HYDROXYISOHEXYL 3-CYCLOHEXENE CARBOXALDEHYDE, TOCOPHEROL